UIC named 2021 HSI leader by Fulbright Program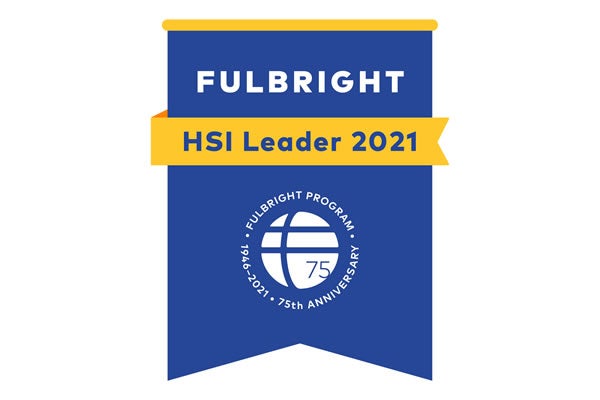 The University of Illinois Chicago is among a select group of Hispanic-Serving Institutions recognized as a Fulbright HSI Leader by the U.S. Department of State's Bureau of Educational and Cultural Affairs for its commitment to the Fulbright Program, the U.S. government's flagship international educational exchange program.
This is the inaugural year of the Fulbright HSI Leader designation, which was conferred to UIC and 34 other institutions in honor of their noteworthy engagement with Fulbright exchange participants during the 2019-2021 academic years and promotion of Fulbright Program opportunities on campus.
"It's gratifying to see our commitment to globally engaged research and teaching be recognized nationally. This designation is a credit to UIC's dedicated staff and robust programs focusing on Fulbright initiatives that serve and support incoming students and scholars, as well as outgoing undergraduate and graduate students and faculty," UIC Chancellor Michael Amiridis said.
Modified on November 09, 2021